by Adult Services Library Associates Beth & Christian
Christian's Pick
In the Land of the Cyclops by Karl Ove Knausgaard — January 5
Coming off of a prolific hot streak of the My Struggle series and the Seasonal Encyclopedia quartet, Karl Ove Knausgaard delivers a collection of essays that reflect on life and art–touching on Ingmar Bergman, Cindy Sherman, Sally Mann, and Madame Bovary. This is not his first book where he has analyzed art in this way, as he published a book on the artist Edvard Munch, titled So Much Longing in So Little Space, two years ago, but this is the first time Knaugaard has released a collection of essays in English. With his deeply personal and spellbinding writing, this is a collection of essays I look forward to reading.
Beth's Pick
The Survivors by Jane Harper — February 2
Kieran Elliott's life changed forever on the day a reckless mistake led to devastating consequences. The guilt that still haunts him resurfaces during a visit with his young family to the small coastal community he once called home. Kieran's parents are struggling in a town where fortunes are forged by the sea. Between them all is his absent brother, Finn. When a body is discovered on the beach, long-held secrets threaten to emerge. A sunken wreck, a missing girl, and questions that have never washed away.
Beth's Pick
We Can Only Save Ourselves by Alison Wisdom — February 2
With echoes of The Virgin Suicides and The Fates Will Find Their Way, Alison Wisdom's debut novel is the story of one teenage girl's unlikely indoctrination and the reverberations in the tight-knit community she leaves behind. Alice Lange's neighbors are proud to know her—a high-achieving student, cheerleader, and all-around good citizen, she's a perfect emblem of their sunny neighborhood. The night before she's expected to be crowned Homecoming Queen, though, she commits an act of vandalism, then disappears, following a magnetic stranger named Wesley to a bungalow in another part of the state. There, he promises, Alice can be her true self, shedding the shackles of conformity.
Beth's Pick
Made In China: Prisoner, an SOS Letter, and the Hidden Cost of America's Cheap Goods by Amelia Pang — February 2
In 2012, an Oregon mother named Julie Keith opened up a package of Halloween decorations. The cheap foam headstones had been $5 at Kmart, too good a deal to pass up. But when she opened the box, something fell out that she wasn't expecting: an SOS letter, handwritten in broken English by the prisoner who'd made and packaged the items. The book follows the life of Sun Yi, the Chinese engineer who wrote the note after finding himself a political prisoner, locked in a labor camp where he worked alongside petty criminals, civil rights activists, and anyone else the Chinese government decided to "reeducate," carving foam gravestones and stitching clothing for more than fifteen hours a day.

Beth's Pick
Except for Palestine: The Limits of Progressive Politics by Marc Lamont Hill and Mitchell Plitnick — February 16
Hill and Plitnick provide a timely and essential intervention by examining multiple dimensions of the Israeli-Palestinian conversation, including Israel's growing disdain for democracy, the effects of occupation on Palestine, the siege of Gaza, diminishing American funding for Palestinian relief, and the campaign to stigmatize any critique of Israeli occupation. Except for Palestine is a searing polemic and passionate appeal for elected officials, activists, and everyday citizens alike to align their beliefs and politics with their values.
Christian's Pick
Klara and the Sun by Kazuo Ishiguro — March 2
Famed author Kazuo Ishiguro returns with his first novel since being awarded the Nobel Prize for Literature in 2017. Klara and the Sun looks to explore the concepts of artificiality and love–looking at the deepest parts of what it means to be human and blurring it; a principle found in some of his works prior, such as The Buried Giant and Never Let Me Go. Ishiguro has a knack for writing novels that are never seemingly what they appear to be. With his immaculate prose and luring storytelling, Klara and the Sun is a novel I am expecting to push the boundaries of fiction.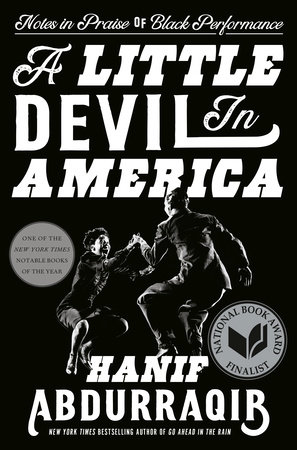 Christian's Pick
A Little Devil in America by Hanif Abdurraqib — March 30
Hanif Abdurraqib is a Columbus-based poet, essayist, and cultural critic. The first thing I read by Abdurraqib was a collection of poetry published in 2016, The Crown Ain't Worth Much. Something about Aburraqib's writing caught my attention–his personal experiences and cultural knowledge merging with the genre of poetry was striking and original. A year later, Aburraqib went on to publish They Can't Kill Us Until They Kill Us. Similarly to his poetry, Abdurraqib intertwins his love of music, personal anecdotes, and cultural references into a well orchestrated and sometimes unconventional series of essays. And soon after the publication of this book, he visited the Bexley Public Library (you can find an interview we did with Abdurraqib here) to read some of his essays. This year Hanif Aburraqbid returns–after having published both a New York Times bestseller, Go Ahead in the Rain: Notes to A Tribe Called Quest and another collection of poetry, A Fortune for Your Disaster–with a book that explores the role of black performances in different times and spaces. With Abdurraqib's enchanting writing style, this is a book that I am definitely excited for.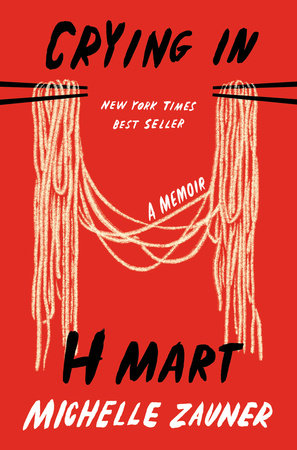 Christian's Pick
Crying in H Mart by Michelle Zauner — April 20
Michelle Zauner, better known for her musical work under the name Japanese Breakfast, putting out critically and commercially acclaimed indie/shoegaze rock records such as Soft Sounds from Another Plant, is releasing a memoir about growing up as an Asian American. Based on her essay of the same name, this book expands on her life and the struggles that come with being half-Korean in a small American town, working in a restaurant while performing gigs, and the cancer diagnosis of her mother. If it is anything like her New Yorker essay, this book will be a sentimentally-doused and beautifully written memoir.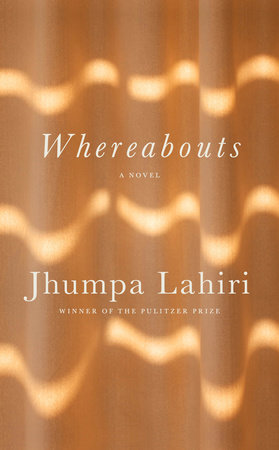 Beth's Pick
Whereabouts by Jhumpa Lahiri — April 21
The new novel from the Pulitzer Prize-winning, Man Booker Prize-shortlisted author is a haunting portrait of a woman, her decisions, her conversations, her solitariness, in a beautiful and lonely Italian city. Whereabouts – first written in Italian and then translated by the author herself – is a meditative and aching snapshot of a life in suspension.
Christian's Pick
Red Milk by Sjón — May 27
Sjón is a critically acclaimed Icelandic poet, novelist, lyricist, and frequent Björk collaborator. While he has been writing since the late 1970s, his work has only recently begun being translated and published in English. Known for his writing baring Icelandic mysticism, this novel diverges a bit from his previously translated works, as it deals with a character by the name of Gunnar Kampen, a young man that grows up in a household that detests Hitler; however, Gunnar revolts against his family's views and becomes a Neo-Nazi in post-WWII Iceland. I can only assume that this novel reflects a truth of our contemporary political landscape and dissects what brings an individual to fall in line with harmful rhetoric.
Christian's Pick
Harlem Shuffle by Colson Whitehead — September 14
Acclaimed novelist Colson Whitehead returns with a new novel, hastily following 2019's The Nickel Boys. With his past few works, Whitehead has proven to be a powerful voice in literary fiction–with his 2016 novel, The Underground Railroad, being awarded the Pulitzer Prize for Fiction. And in 2017 he visited the Bexley Public Library as part of our Community Author Series. Harlem Shuffle, as the name suggests, takes place in 1960s Harlem, where Whitehead orchestrates a family saga bundled within a story of crime and deceit–thematically focusing on class, race, and power. Undoubtedly, this will be a novel to watch out for.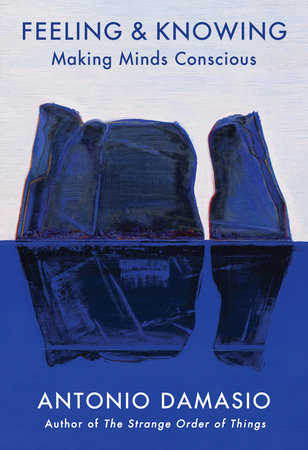 Beth's Pick
Feeling and Knowing: Making Minds Conscious – Antonio Damasio — October 26
In recent decades, many philosophers and cognitive scientists have declared the question of consciousness unsolvable, but Antonio Damasio is convinced that recent findings in biology, neuroscience, psychology, and artificial intelligence have given us the necessary tools to solve its mystery. In forty-eight brief chapters, Damasio helps us understand the relationship between consciousness and the mind, why being conscious is not the same as either being awake or sensing, the central role of feeling, and why the brain is essential for the development of consciousness. He synthesizes the recent findings of various sciences with the philosophy of consciousness and, most significantly, presents his original research, which has transformed our understanding of the brain and human behavior.