by Public Service Associate Hannah
It's the most wonderful time of year! When hearts are glowing with seasonal books and good cheer. Heedless of the wind and weather, I hope these suggestions will bring you great pleasure.
Can Carmen use her design skills to bring an old bookstore back to life? Can she choose between bad boy literary rockstar Blair and quiet Quaker student Oke? And will she heal the rift with the most important people of all: her family?
Try it to fix your craving for something heartwarming.
When her publisher insists that she write a Hanukkah romance, Rachel, a Jewish woman with a secret career as a Christmas novelist, finds inspiration at the Matzah Ball.
Try it if you like upbeat romantic comedies.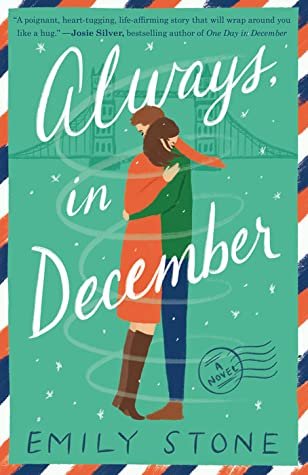 Every December, Josie posts a letter to the parents she lost one Christmas night many years ago. But this year, her annual trip to the postbox is literally knocked off course by a handsome stranger.
Try it if you need to balance the holly jolly with a bittersweet love story.
When she is replaced by a robot, meteorologist Sonney moves home from big-time sunny California to small-town snowy Michigan. In an attempt to relate to her new audience, she throws herself into the town's famed Winter Ice Sculpture Contest. While sledding, ice fishing, and skiing, she meets a widowed father, whose genuine love of life and winter just might thaw her heart.
Try it if you like rooting for a second act.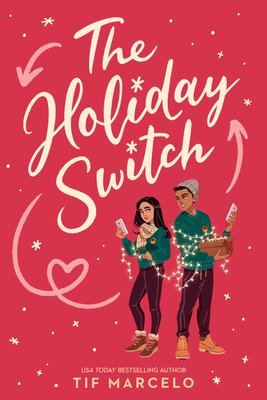 The Holiday Switch by Tif Marcelo | print
Lila is ready to take on her last winter break of high school. The snow is plentiful and the mood cheerful as she takes a job at a cozy inn. But her perfect holiday plans crash to a halt when her boss' frustratingly cute nephew, Teddy, becomes her coworker. When they accidentally switch phones one afternoon, they both realize they have been hiding things.
Try this for a contemporary enemies-to-friends tale.
Are you a seasonal sleuth? Try this thriller! Colorful Christmas lights dapple the family homes in the idyllic lakeside town of Sweet Haven, but something awful has happened to unsettle the peace.
The Complete Autumn & Winter Cookbook by America's Test Kitchen | print
You can not read on an empty stomach so try this one for dishes perfect for drawing people to the table or baking just to keep warm.
Star Wars Life Day Treasury: Holiday Stories From a Galaxy Far, Far Away by George Mann and Cavan Scott | print
This collection of myths and fables can be told around winter fires and high-tech heating pods across the galaxy.
Sure to bring joy to new and old Star Wars fans alike!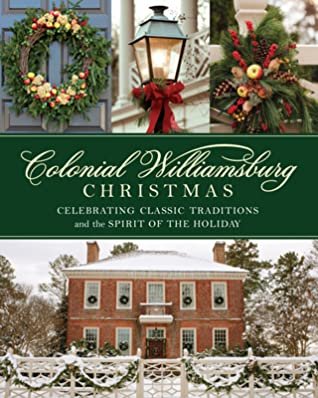 Colonial Williamsburg Christmas: Celebrating Classic Traditions and the Spirit of the Holiday by The Colonial Williamsburg Foundation | print
Try flipping through this book for a vacation right on your couch!
The Haunting Season: Eight Ghostly Tales for Long Winter Nights | print
Try it if you still feel like telling scary ghost stories.
Twas the Night Before Christmas by Clement Clarke Moore | print
Enjoy this timeless story made fresh with whimsical illustrations by Mr. Boddington's Studio.