by Public Service Associate Juliana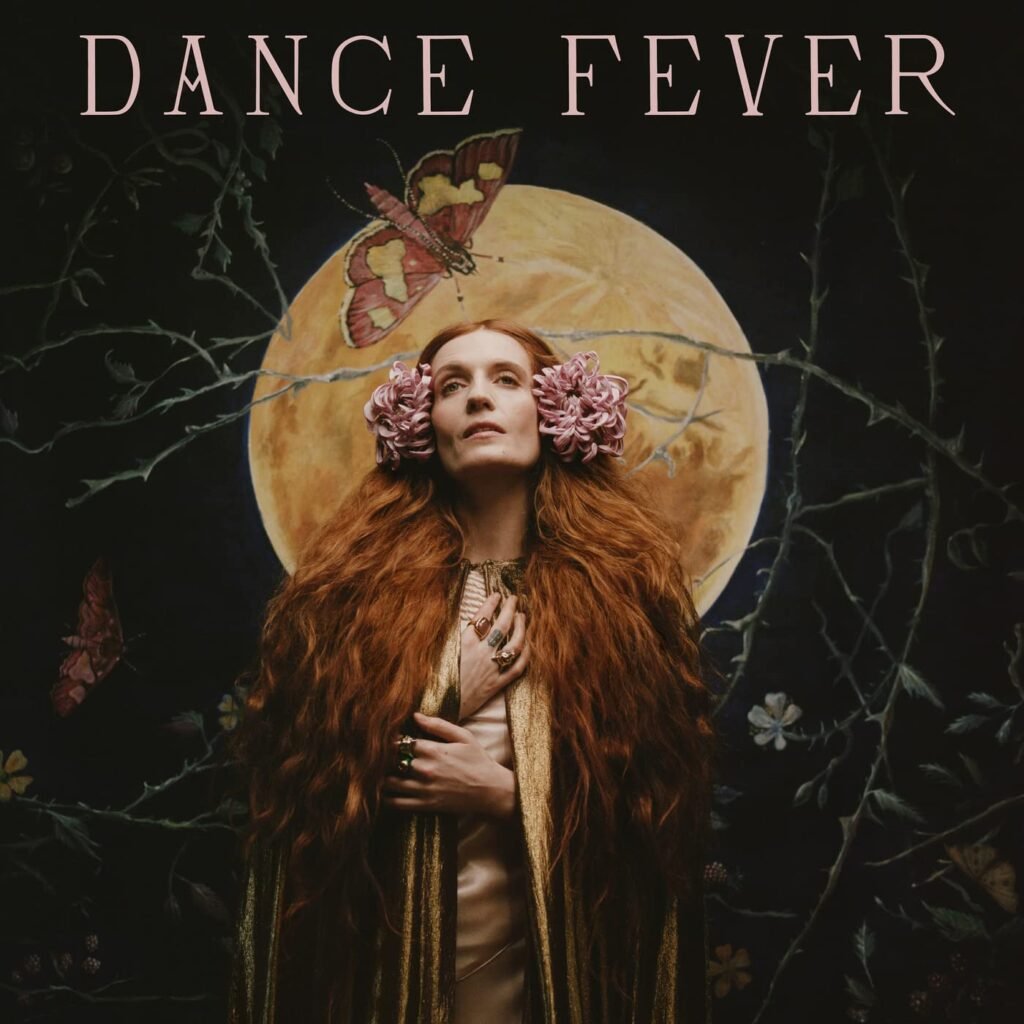 Florence + the Machine's newest release, Dance Fever, might just be my favorite album of 2022. I first heard the song titled "My Love" one morning in mid May while getting ready for work, and I feel like I haven't stopped dancing since. And I'll tell you – after a little research – this turns out to be a very suitable response.
The entire album is centered around choreomania, defined by the American Psychological Association as "an uncontrollable urge to dance, especially in a frenzied, convulsive manner." The definition adds that "major outbreaks of choreomania occurred in Europe during the Middle Ages." It's also referred to as dancing madness or dancing mania. Or, as Florence Welch calls it, dance fever.
In an interview with NPR, front woman Welch explains the album's inspiration drew from the mysterious dancing plague of 1518. Welch notes being particularly interested in "one specific outbreak in Strasbourg where 400 women danced themselves to death." When asked about the concept of the album, she responds that a friend told her about the dancing plague and she proceeded to "go down such a rabbit hole with it." With my own interest sparked, I began my own journey down a Florence + the Machine rabbit hole.
First, choreomania, then the strange history of the dancing sickness. With each mouse click I kept thinking to myself, Wow, this just keeps getting more and more interesting. Other fascinating discoveries included:
Being entranced by the brilliant music videos.
Discovering the videos' director is the talented Autumn de Wilde, who also directed the 2020 film, Emma.
Obsessing over the fashion in the videos styled by sister duo, Kate and Laura Mulleavy, who are best known for the ballet costumes in Black Swan, as well as writing/directing the A24 film Woodshock (read more about the Mulleavy sisters in The Women who Revolutionized Fashion).
Learning the videos were filmed in the Ukraine, November 2021.
Coming across the new romance novel, You Made a Fool of Death with your Beauty by Akwaeke Emezi, which borrows its title from a lyric in Florence + the Machine's song "Hunger".
Discovering that Welch has her own book club! It's called Between Two Books, borrowing from the Florence + the Machine song, "Between Two Lungs", and it's been around for ten years! (How did I not know about this?!)
Finding excellent recommendations on the book club's Instagram, @betweentwobooks.
Furthering the choreomania thread, Between Two Books' current book club read is The Dance Tree by Kiran Millwood Hargrave (available for preorder March 2023 in the US) which is set in Strasbourg, 1518.
Gaining insight from @florence into what books inspired the album, she posted a Dance Fever Book List that included titles such as Salt Slow by Julia Armfield, The Dancing Plague graphic novel by Gareth Brookes, and Her Body and Other Parties by Carmen Maria Machado.
Additionally, she created Dance Fever Film Lists, Volume I and II, featuring films to get you in a dance fever mood, including Suspiria, Midsommar, and Juliet of the Spirits.
Dance Fever feels like the gift that keeps on giving. Speaking of gifts, Welch's birthday is this Sunday, August 28, which makes this the perfect time to throw a theme party. Dust off your crystal ball, gather your tarot cards, charge your quartz in the moonlight, drape yourself in your flowy best, set up supplies for making flower crowns, invite all your friends, light a bunch of candles. And most importantly, dance.