written by adult services librarian, Leann.
Happy October, Readers! When October rolls around, I love to wrap up in heart warming stories about witches like Practical Magic or The Physick Book of Deliverance Dane and bone chilling thrillers like Ruth Ware's The Death of Mrs. Westaway. In this week's blog post, I'll highlight five new books that are perfect for the spooky month of October. Enjoy!
Embody Your Magick: A Guided Journal for the Modern Witch by Gabriela Herstik
Witchcraft is, once again, gaining popularity in mainstream culture as a way for all people to find empowerment. Often, modern witchcraft is framed as a way to focus on self-care and self-improvement. In her latest release, self-proclaimed witch and devotee of the Goddess of Love, Gabriela Herstik has created a series of inspirational and creative prompts that will help readers embrace their inner witch. This is a book for anyone interested in what it means to be a modern witch. The book includes journal prompts, meditations, rituals, and more, all in an effort to help readers better connect to the universe and their inner light.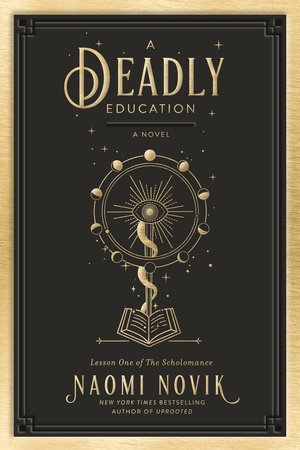 Naomi Novik is known for her fairytale-esque stories like Uprooted and Spinning Silver, which center on powerful women who, after embracing their own power, thrive in the face of adversity. A Deadly Education promises to deliver on Novik's legacy of complicated, nuanced, powerful women. The book is about a magic, and deadly, school and at its center is an unwilling dark sorceress who is destined to rewrite the rules of magic. Fans of The Magicians trilogy by Lev Grossman, Johnathan Strange and Mr. Norrell by Susanna Clarke, and any of the popular TV shows about magic schools like Netflix's Chilling Adventures of Sabrina or Freeform's Motherland: Fort Salem will surely find something to delight in with A Deadly Education.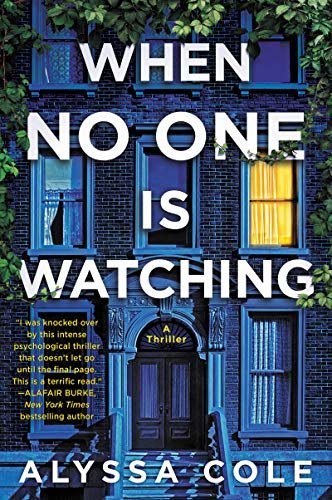 No punches are pulled in Alyssa Cole's first foray into thrillers and the results are completely engrossing. The lily-white psychological thriller genre welcomes this book as both intense and jaw dropping in turns of jumps and thrills, but also as a clever and insightful commentary on the very real disruption of swiftly gentrifying neighborhoods. Cole uses the genre to deftly illustrate what being displaced through gentrification feels like and how a system of oppression is truly a monster to those within its grasp. When No One is Watching translates the tone and setting of Hitchcock's Rear Window into Jordan Peele's Get Out and leaves us with an unapologetic, terrific thriller. And don't worry, for those fans of Cole's romance work, she doesn't leave you high and dry.
The title doesn't bury the lede: Mexican Gothic is just that, a gothic supernatural horror set in the hills of Mexico. I hesitate to call the book horror, as it isn't gory and the vibe is tense and suspenseful more than shocking, but it does have some pretty intense elements and supernatural scenes. The protagonist, a young, smart, glamorous debutante named Noemí travels to the distant countryside after receiving a frantic and cryptic letter from her newly-wed cousin. When she arrives at High Place, a dilapidated old mansion in the hills of a rural town, she finds stories of violence and madness and meets her cousin's alluring but menacing English husband. The question soon becomes: will Noemí be able to leave High Place? Mexican Gothic is for fans of Daphne Du Maurier's works like Rebecca or My Cousin Rachel as well as those who loved Get Out or Lovecraft Country.
There's a library, it's in Hell, and it's full of books that their authors never finished. Sometimes, characters in those books become restless and escape and the librarian, with the help of a demon and a muse, must track them down. At least, that's how things work in the first installment of the Hell's Library's books, The Library of the Unwritten by A.J. Hackwith. Saying she is, "Certainly not an ink witch in a hoodie," Hackwith is a queer writer of fantasy and science fiction and writes sci-fi romance as Ada Harper. In the second installment of Hell's Library books, released this year, after a war between Heaven and Hell, mysterious and nefarious ink has started to pour out of some of the volumes in Hell's library and the librarian, demon, muse, and this time also an angel, must investigate. Fans of the TV show or Marvel comic Lucifer, the books and subsequent TV show A Discovery of Witches, and the books The Bear and the Nightingale, and Uprooted will likely enjoy this series.