By Public Service Associate Luke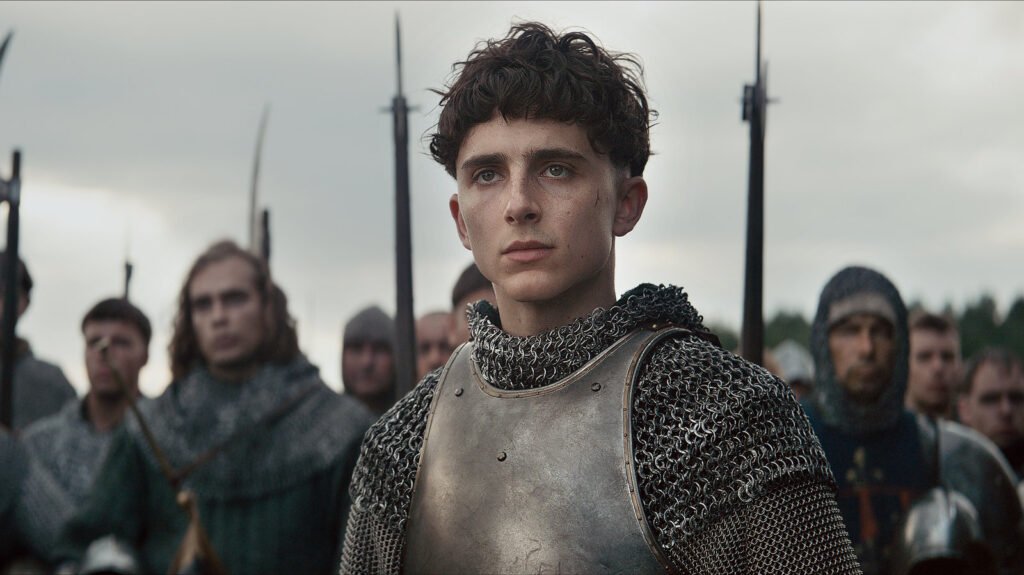 Recently I watched The King, starring Timothee Chalamet and Joel Edgerton, a movie based on the Henriad group of plays written by William Shakespeare. These plays are the retellings of the historical events surrounding the English Kings Henry VI and his son Henry V, and the movie was a fantastic success in adapting those plays for a modern audience.
Shakespeare is no stranger to new adaptations of his work. Being one of the preeminent writers of the English language, the "Bard" created words, stories, and characters that still resonate with readers and viewers today. These new versions are as prolific as they are appealing.
Authors have lifted the themes of Shakespearean works and woven them into tales from today's world. Screenwriters have moved his characters from European kingdoms to the high schools of Los Angeles.
Movie versions of Shakespeare range from the absurd to the dramatic, and there are plenty to choose from. I recommend the three listed below, as they are all faithful yet new, creating their own twists and takes on the plays we all recognize. Macbeth follows the more serious route, while Romeo + Juliet and Ten Things I Hate About You became infamous to viewers due to some very quotable and hilarious scenes.
FILM ADAPTATIONS
Macbeth directed by Justin Kurzel | DVD
Romeo + Juliet directed by Baz Luhrmann | DVD
10 Things I Hate About You directed by Gil Junger | DVD
Authors have also created their own Shakespearean dramas. The Absurdist playwright Tom Stoppard took two extremely minor characters from Hamlet and provided their own comical version of events, complete with discussions of physics and the nature of reality and humor, and I highly recommend his comedic version of the famous play. Christopher Moore uses his sharp wit to retell a crude version of The Merchant of Venice, provided by a jester named Fool, flanked by his mate Drool and Jeff, a monkey. Edward St. Aubyn created his own King Lear, by the name of Dunbar, and dropped the story into the cutthroat world of modern-day corporate power.
BOOK ADAPTATIONS
Dunbar by Edward St. Aubyn | print
Adaptations are created to bring stories to new audiences, and these versions of the famous Shakespeare plays are great for experts and introductions alike. I recommend each of the works above as they are sure to entertain. There are plenty of other adaptations, so be sure to check back with us at the library when you are looking for more!