By Public Service Associate Hannah
Do you feel that chill in the air? Wrap yourself tight in a blanket, these book recommendations will give you goosebumps!
The Lost Village by Camilla Sten |Print
In 1959, the entire population of the remote mining village of Silvertjärn, Sweden disappeared. Sixty years later, Alice, the granddaughter of a villager, and a documentary film crew search for answers. What they find is more mystery and the realization they are not alone.
The Last House on Needless Street by Catriona Ward |Print
When a new neighbor moves in next door, a family of three — a teenage girl who is not allowed outside, a man with memory loss, and a house cat who reads the Bible — are terrified that the unspeakable secret that binds them together will be exposed.

The Graveyard Apartment by Mariko Koike |Print / Digital
After moving to a new apartment next to a cemetery, a young Japanese family experiences strange and terrifying occurrences that send the other residents fleeing their homes, ultimately leaving them alone with a dark, evil something, or someone, residing in the basement. Written by one of the most popular writers working in Japan today.

Home Before Dark by Riley Sager |Print / Digital
Maggie Holt returns to the house made famous by her father's bestselling horror memoir. Is the place really haunted by evil forces? Or are there more earthbound dangers hidden within these walls?

In a Dark, Dark Wood by Ruth Ware |Print / Audiobook / Digital
Leonora Shaw is a crime writer who lives a solitary life in London until she receives an invitation to a hen party for a friend she has not seen in nearly ten years. Of course, the party takes place in a remote location with spotty phone service. Are you nervous yet? We know from the opening pages that something happens, but just what, and to whom, how, and why will keep you in suspense.

The Devouring Gray by Christine Lynn Herman |Print
Four teenagers have the power to protect their town from a monster, but only if their families' secrets do not destroy them first.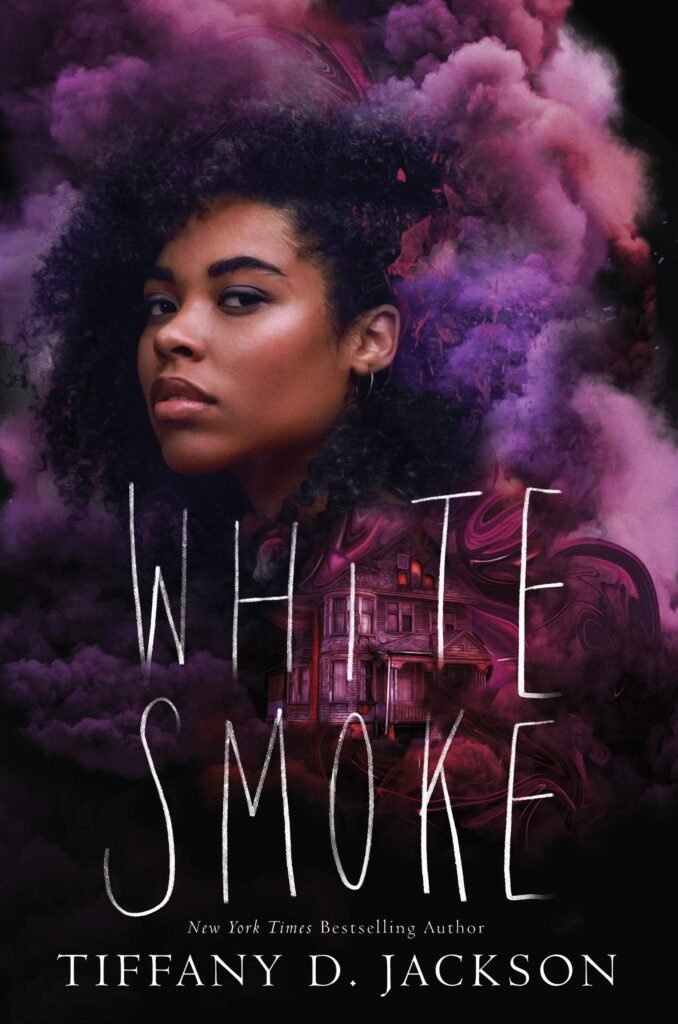 White Smoke by Tiffany D. Jackson |Print / Audiobook
Marigold hoped moving to Cedarville with her blended family would be the fresh start they all needed. When household items start to vanish, doors open on their own, shadows walk past and voices can be heard in the walls, she realizes "running from ghosts" may not be just a metaphor.

House of Salt and Sorrows by Erin A. Craig |Print / Digital
On an isolated island in a manor overlooking the sea, Annaleigh Thaumas lives with her wealthy father, her young stepmother, and her many sisters. Having been cursed to dance at glittering balls night after night, the girls are lost to tragic accidents one by one.

The Turn of the Screw by Henry James |Print / Audiobook
This horror novella has been a classic since 1898.