by Public Service Associate Hannah
September is National Preparedness Month — a time to prepare for natural and man-made disasters and emergencies. As a library user*, this PSA gets me thinking of all the thrilling apocalypse-type plot lines and thought-provoking stories on our shelves. But Hannah, you say, very real water, fire, and wind cause devastation every day. Where's the entertainment in that?! Well, without making light of very real situations, think of these books and movies like you would visiting a haunted house or riding a roller coaster. A part of you is scared, and in my case screaming regret, while another part of you knows this is a manageable way to experience hardship and fear in a safe environment. Studies have even shown natural disaster films might teach us to take climate emergencies more seriously while providing tips for how to act in similar circumstances. Plus, it's cathartic and rewarding to root for a protagonist as they seek shelter and find hope.
Now set your solar flashlight out to charge as we dive into my disaster book and movie recommendations.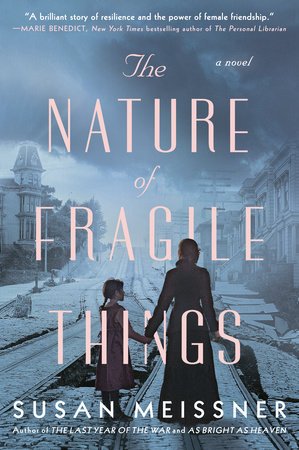 Pfeffer's Last Survivors novels enthralled me with their story of young people dealing with the upheaval of an apocalyptic event — an asteroid hitting the moon and setting off a tailspin of horrific climate changes. I enjoyed how their diary entries go from the days of impact and scrambling for survival to the hope of reforming societies. While I've yet to watch Moonfall (DVD | Blu-Ray), it too, pits humanity against a wayward moon.
This book is a testament to the strength of people in crisis. Downtrodden by her tenement life in New York, Irish immigrant Sophie answers an ad to become a mail-order bride. She is met in San Francisco by Martin, a handsome widower who needs a stepmother for his daughter, Kat, who has not spoken since her mother died. While Martin often travels for work, Sophie finds happiness in their modest home. Until one day in 1906 when a pregnant woman named Belinda knocks on the door. But before they can deal with that aftermath, the great earthquake hits.
Glimmer by Marjorie B. Kellogg | Book
It's 2110, Earth's glaciers have melted and there's no climate fix in sight. As refugees stream inland from the inundated coasts, social structures and economies are stressed. Food production falters. Pandemics rage. On Manhattan Island, the stranded band together to create dens, micro-communities dedicated to keeping their chosen families alive. Glimmer, a young woman struggling with memory loss, hopes sheltering in place will trigger her memories. But time is running out — the next deadly storm is brewing, and the dens are turning on each other. Kellogg expertly lays out her plot, revealing information at a deliberate pace that keeps you invested.
Fifteen-year-old New Yorker Daisy is sent to live in the English countryside with cousins she's never even met. When England is attacked and occupied by an unnamed enemy, the cousins find themselves on their own. When the power goes out and martial law goes into effect, they grow more isolated. For a spell, the farm becomes a kind of Eden with no rules. But even here, the war reaches them. A survival story and a love story told in the voice of a subversive and witty teenager, this book crackles with angst. And with actors Saoirse Ronan, George MacKay, and Tom Holland playing leads, the movie adaptation is an unforgettable depiction of living in the age of terrorism.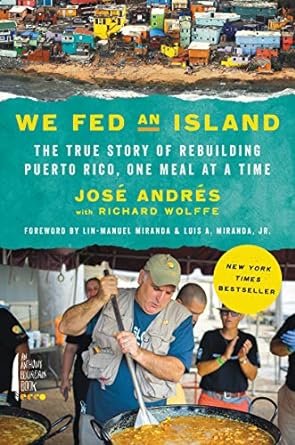 When Hurricane Maria ripped through Puerto Rico in 2017, Spanish-American chef and restaurateur Andrés stepped up and addressed the humanitarian crisis the only way he knew how: by feeding people, one hot meal at a time.
My Lost Brothers: The Untold Story by the Yarnell Hill Fire's Lone Survivor by Brendan McDonough | Book
With candor, determination, and a need for redemption, McDonough chronicles his journey to join the Granite Mountain Hotshots, an elite crew of wildfire firefighters, who became his family and transformed him from a drug addict to a responsible team member. The dangers of battling fires on the ground and air are many and McDonough thrillingly explains the terror and reverberations of the fateful June 30, 2013 tragedy at Yarnell Hill.
After being pulled from the muddy wasteland that was formerly the jungle of Sri Lanka, Deraniyagala is taken to a hospital where the reality of her family's death creeps into her psyche. Finding the profound absences intolerable, she withdraws from the world, even beckons her own death. This is her powerful story of embracing the future while carrying memories.
Prepared: A Manual for Surviving Worst-Case Scenarios by Mike Glover | Book
After 20 years in the US Army, Special Forces, and a contractor for the CIA, Mike Glover is sharing how to lower that freeze response during a crisis and increase your stress tolerance. While I don't recommend going full Doomsday Castle, you can learn how to keep aside supplies and gain coping mechanisms.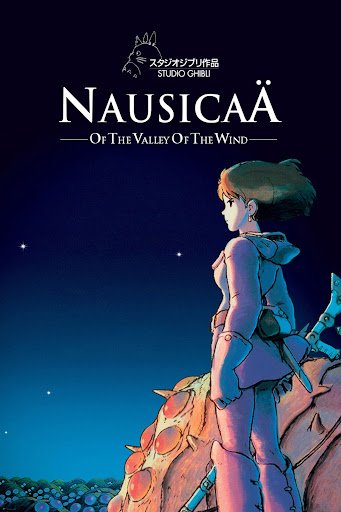 Miyazaki's Nausicaä of the Valley of the Wind tells the story of a world decimated by a war. The ecosystem has responded by spreading a toxic jungle of spores, fungi and giant insects that is threatening human existence. Nausicaä is the princess of a rural valley that lives at peace on the edge of a deadly fungal wasteland until a ship carrying a weapon from a bygone industrial age crashes nearby.
This movie premiered
Memorial
Day
weekend
2004 and you probably have seen it. Drumming up opening day excitement alongside global warming fears, the promotions asked, "Where
will
you
be?". Hopefully with someone who knows what they are doing, like climatologist Jack Hall (Dennis Quaid) and his son Sam (Jake Gyllenhaal). They, along with a small band of survivors (Emmy Rossum), ride out the growing superstorm in a library(!) and face of an enemy more powerful and relentless than anything anyone has ever encountered: Mother Nature.
Mr. Tornado dir. by Michael Rossi | DVD
The Super Outbreak of 1974 was the most intense tornado outbreak on record, generating 148 tornadoes from Alabama to Ontario, damaging thousands of homes, and killing more than 300 people. Meteorologist Ted Fujita studied the aftermath and discovered "microbursts", sudden high wind patterns that could cause airplanes to drop without warning. He transformed aviation history and saved untold number of lives. From those documentary experts at American Experience so you know you'll learn something cool!
Twister dir. by Jan de Bont | Blu-Ray
Yes, you have seen this one, but it is a classic! Scientist Jo Harding (Helen Hunt) and her team of tornado chasers are pursuing the most destructive weather front to sweep through mid-America's Tornado Alley in 50 years. TV weatherman Bill Harding (Bill Paxton) is trying to get Jo to sign divorce papers. But Mother Nature is actually the one calling the shots.
When a magnitude 9+ earthquake leaves California in ruins, a helicopter pilot (Dwayne Johnson) and his estranged wife (Carla Gugino) make their way to San Francisco to save their daughter (Alexandra Daddario). This is one you put on for the look-what-we-can-do special effects and senses-shattering destruction, not a deep plot. But you certainly won't look at skyscrapers the same way again.
Let's wrap up on a positive note. Looking around at our structured environment and watching these movies and reading these books, it might feel like humanity has severed its ties with nature. In his book The Eight Master Lessons of Nature: What Nature Teaches Us About Living Well in the World (Book | Libby), Gary Ferguson presents a fascinating exploration into how many of the most remarkable aspects of nature are hardwired into our very DNA. I think this book will leave you with more hope and joy.
*As a responsible library worker, I must also share a couple of helpful resources.
Everyone knows the American Red Cross arrives after an event, but did you know the organization can also help you avoid and/or weather a crisis with more confidence? Their site can help you start a fire escape plan, help children cope with trauma, or refresh your knowledge of hands only CPR.
Ready.gov is The Department of Homeland Security (DHS) and The Federal Emergency Management Agency (FEMA) one-stop shop for information on how to build emergency supply kits and plans you can tailor to your needs and potential circumstances.
AARP shares 7 steps you can take now to be ready later.
Sources:
Natural Disaster Films: A Social Learning and Perceived Realism Perspective by Melissa Seipel, Brigham Young University Understanding the Impact of Disaster Movies on the Social Construction of Risk Perception by Sayantani Satpathi and Jamie N. Smith, University of Oklahoma