by Public Service Associate Luke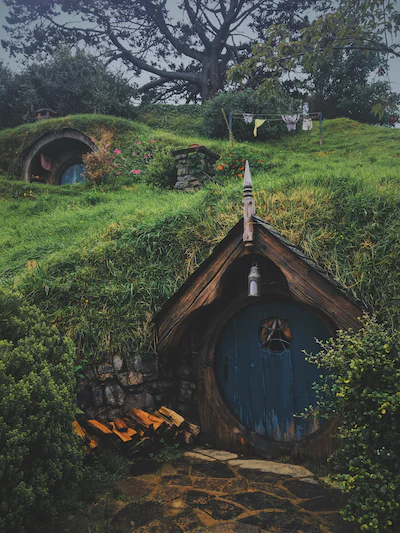 September is an important month for Tolkien fans. On the 2nd, his loyal readers celebrate the 50th anniversary of the famed author's death, both mourning the loss of the greatest fantasy writer to ever live and taking the opportunity to honor the greatest fantasy world to ever exist. Twenty days later, on the 22nd, Tolkien lovers observe the fictional birthdays of two of Tolkien's central characters: Samwise Gamgee and Frodo Baggins, a day known as Hobbit Day.
In honor of these two significant dates in the Tolkien world, I highly encourage anyone and everyone to find the same joy and comfort in his works that I have. The beauty of Middle-Earth and the excellence of his characters cannot be overstated. Gandalf has become the symbol of wisdom and benevolent power. Aragorn is the preeminent truly masculine character ever written. Galadriel is the personification of beauty and feminine might. The Hobbits embody the spiritual logic that anyone, no matter size or lifestyle, can be strong.
Tolkien took a unique approach in creating his world, beginning with the birth of new languages and adapting lore and geography to fit his philological designs. As such, his world is relatively devoid of the scheming, brutal death, and geopolitical heaviness that can bog down other fantastical worlds. Violence and darkness can be found, sure, but the overall themes of nature, hope, and love shine through.
Even if you aren't a fantasy reader, you can enjoy the elements of the genre that Tolkien adapted as the Father of Modern Fantasy. He combined myths and folklore throughout history and culture and pulled his favorite aspects into his new legendarium. One can find amalgamations of Beowulf, Sigurd and Gudrun, the Green Knight, and many other Arthurian and European traditions within the lore of Middle-Earth. In fact, Tolkien even edited and wrote his own versions and translations of those epics.
Many authors have attempted, with some success, to create their own mythological and fantasy worlds, with plenty of maps, bestiaries, encyclopedias, and more to add to their creations. However, no one has ever topped the Professor in both the reinvention of old legends and the birth of an entire genre, alongside detailing a world full of depth and beauty. This month is the perfect time to pick up Tolkien books or movie adaptations at Bexley Public Library and become enraptured with his stunning and magical work.