by Public Service Associate Hannah
Asian American and Pacific Islander Heritage Month officially became an annual affair in 1992. The month of May was chosen to commemorate the immigration of the first Japanese to the United States in 1843 and to mark the anniversary of the completion of the transcontinental railroad in 1869. The majority of the workers who laid the tracks were Chinese immigrants.
So this May, celebrate the generations of Asian or Pacific Islanders who have enriched America's history, and continue to be instrumental in its future success, with your Library! How? By checking out their stories in the form of books, films, and digital library resources of course!
Edge Case by YZ Chin (2021)| print / digital
After another taxing day as the sole female employee at her New York City tech startup, Edwina comes home to find that her husband, Marlin, has packed up a suitcase and left. The only question now is why. Poignant and darkly funny, Edge Case is a searing meditation on intimacy, estrangement, and the fractured nature of identity.
Darkly humorous • Offbeat • Thought-provoking

Rise: A Pop History of Asian America from the Nineties to Now by Jeff Yang (2022)| print
When the Hart-Celler Act passed in 1965, opening up US immigration to non-Europeans, it ushered in a whole new era. This book chronicles how we've arrived at today's diversity of Asian American cultural representation through engaging, interactive infographics, an atlas of landmarks, a handy Appreciation or Appropriation? flowchart, and visual celebrations of both our founding fathers and mothers and the nostalgia-inducing personalities of each decade.
Well-researched • Interesting history • Fun pop culture
Death by Dumpling by Vivien Chien (2018) | print / large print / digital
First, Lana Lee split up with her cheating boyfriend. Then she quit her job. But when Thomas Feng, one of the property managers of the shopping plaza that houses her family's restaurant, is found dead, her rough year gets worse. Can she find the real killer before they are all in even more hot water?
Cozy mystery • Likeable characters • Amateur detective
Cook Real Hawaiʻi by Sheldon Simeon (2021) | print
Simeon has dedicated himself to the food that feeds his 'ohana—his family and neighbors. With flavor-forward recipes, he shows us the many cultures that have come to create the cuisine of his beloved home: the native Hawaiian traditions, Japanese influences, Chinese cooking techniques, and dynamic Korean, Portuguese, and Filipino flavors that are closest to his heart.
Top Chef • Fantastic stories • A welcoming re-education for tourists and deep nostalgia for locals
The Many Meanings of Meilan by Andrea Wang (2021) | print / digital
Meilan Hua's world is made up of a few key ingredients: her family's beloved matriarch, Nai Nai; the bakery her parents, aunts, and uncles own and run in Boston's Chinatown; and her favorite Chinese fairy tales. But a family feud before the start of seventh grade propels her to rural Ohio, where she must tap into her inner strength and sense of justice to make a new place for herself.
Attention-grabbing • Realistic fiction • Facing racism
No Kimchi for Me! by Aram Kim (2017) | print / digital
Yoomi enjoys most of her grandmother's cooking—dried seaweed, tiny anchovies, soft egg omelets—with one exception: she does not like stinky, spicy kimchi! Yoomi's brothers' taunts and her food aversion may be familiar to many readers, as will her drive to prove that she's the "big girl" Grandma knows her to be.
Brilliant art details • A fun read-aloud • Cats!
Niki Nakayama: A Chef's Tale in 13 Bites by Debbi Michiko Florence & Jamie Michalak, Illustrated byYuko Jones (2021) | print
Using food to tell her story, this picture book biography charts Michelin-starred chef Niki Nakayama's path starting in her family's Los Angeles home where her two cultures became one in the kitchen.
Inspiring • Upbeat • Fun mixed media and digital art
Moana is from the fictional island Motunui some 3,000 years ago, but the story and culture are based on the heritage and history of Polynesian islands such as Hawaii, Samoa, Tonga, and Tahiti.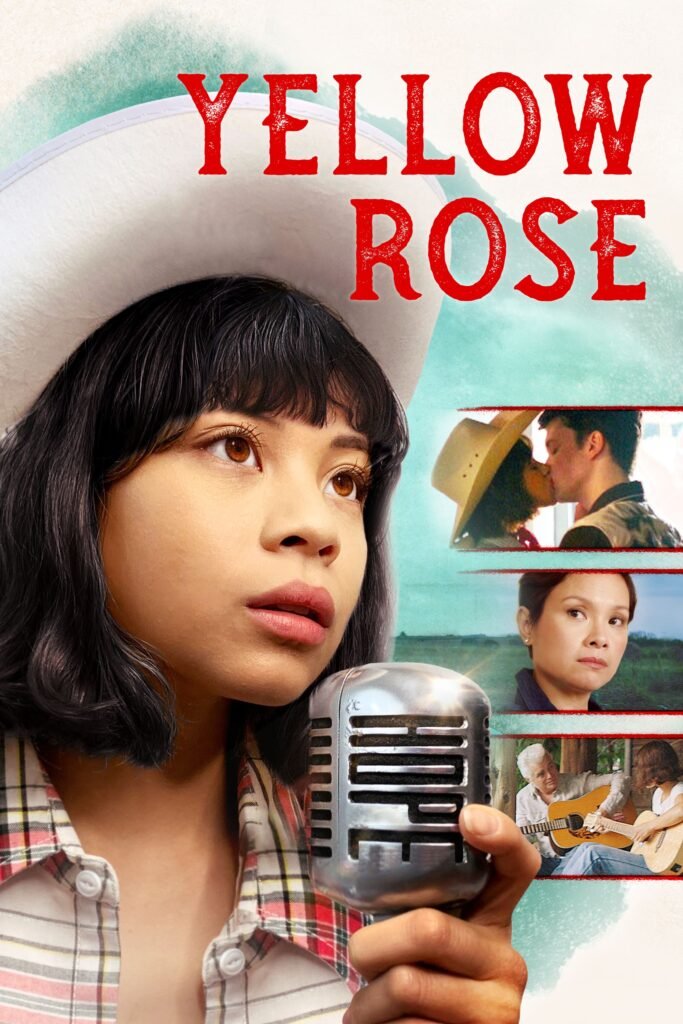 Yellow Rose (2021) | dvd
Guitar in hand and a cowboy hat on her head, 17-year-old Rose Garcia embodies biculturalism as she pursues her dream to be a country music performer. But even if she feels a part of this country, the cruelty of the immigration system soon catches up to her.
Calls & Echoes by Melissa Polinar (2014) | digital
Polinar is one of those independent singer-songwriters whose trajectory mirrored the evolution of YouTube. Now a multi-album artist known for collaborating, her radiant personality invites you into her own dreamy, dynamic state of storytelling, punctuated by folksy guitar riffs.