by Public Service Associate Juliana
I was never a vampire reader, no Dracula, The Queen of the Damned, or Salem's Lot. My preferred medium for vampire lore has always been film. With that said, I have always been drawn to movies based on books. Interview with the Vampire based on the Anne Rice novel and Vampire Hunter D: Bloodlust based on the novels written by Hideyuki Kikuchi, are two of my favorites. I recall staying home sick from school in the early 2000s watching Vampire Hunter D for the umpteenth time. I paused on a favorite scene and decided to draw the still, copying exactly what I saw on the screen. When I wrote about the experience in the journal I had to keep for art class, my teacher commented that I had "experienced the healing power of art." I've returned to this thought many times throughout my life, the idea that art can heal. And now with that connective tissue, I forever equate vampire movies as a kind of magic medicine.
As I write these words, one of my favorite independent theaters, Row House Cinema in Pittsburgh, is celebrating Vampire Week ("Drink blood! Live forever! It's Vampire Week at Row House Cinema.") with screenings of The Lost Boys ("Sleep all day. Party all night. Never grow old. Never die. It's fun to be a vampire.") and A Girl Walks Home Alone at Night ("The first Iranian Vampire Western").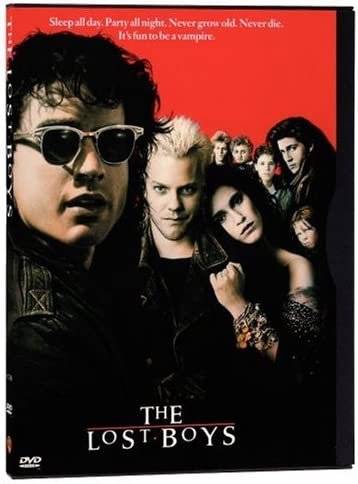 The Lost Boys dir. by Joel Shumacher, 1987 | dvd
A Girl Walks Home Alone at Night dir. by Ana Lily Amirpour, 2014 | dvd
Here at BPL, we're hosting our own Vampire Week! To kick it off, join us Monday, October 24th at 7 PM  for "Vampires!: From Myth to Twilight",  a chilling lecture on the history of vampires from the earliest folk legends to now! Presenting this spellbinding talk is Dr. Daniel Collins, Associate Professor in the Department of Slavic and East European Languages at the OSU Center for Slavic and Eastern European Studies. Dr. Collins teaches the course 'Vampires, Monstrosity, and Evil.' Come if you dare! 
The week culminates on October 28th with our Nosferatu Centenary Celebration. We're celebrating the hundredth anniversary of the classic horror film Nosferatu in style! The frighteningly fun festivities begin at 6:30 PM with a costume contest, terrifying trivia, fall refreshments, and more! Columbus movie reviewer team MaddWolf will kick off the film screening with an introduction and discussion of Nosferatu's influence on horror films and cinema since its 1922 release. Did you know that the original Hans Erdmann score for the film was mostly lost? Lucky for us, the Alex Burgoyne quartet will score the film live! Come dressed in your most horrifying or hilarious Halloween best and celebrate a night of music, film, and frights 100 years in the making!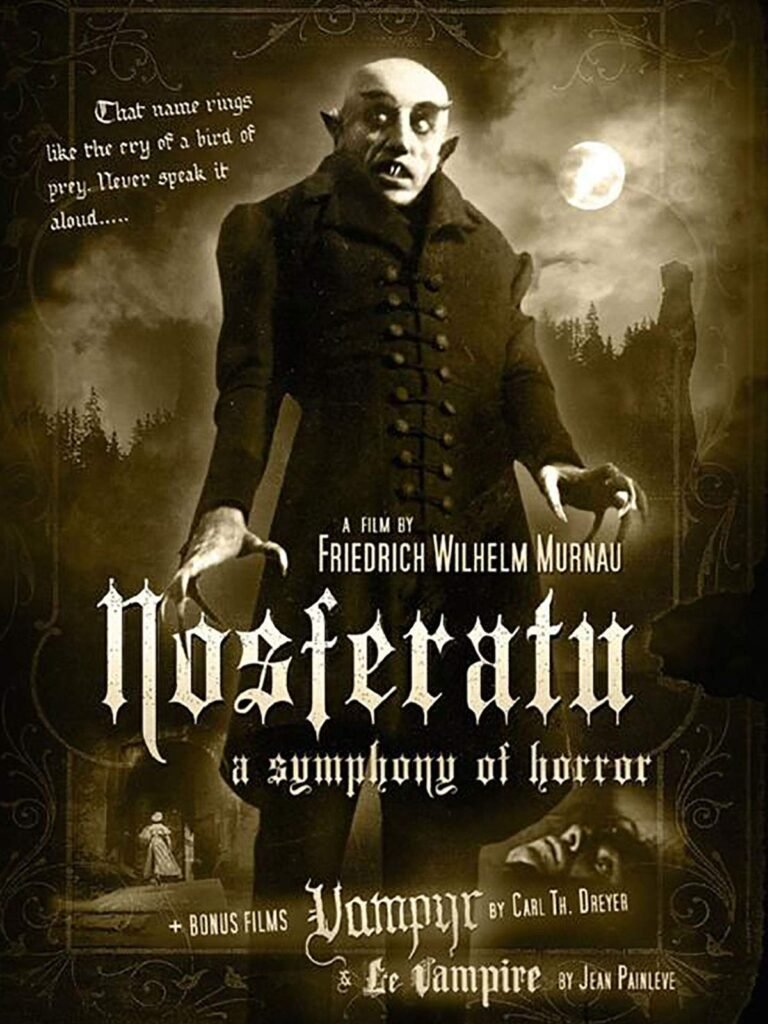 Nosferatu dir. by Friedrich Wilhelm Murnau | dvd
Now, for a casual survey question I've been sliding into recent conversations– if you were to host a Vampire Night and could choose two vampire films to showcase, which two would you choose? In my opinion, Row House pretty much nails it, but other answers I've received include: Only Lovers Left Alive (who else loves the speed reading montage?!), Let the Right One In, Hotel Transylvania (which my brother says is "an Adam Sandler masterpiece"), and Bram Stoker's Dracula. 
The past few weeks I've spent a lot of time considering vampires, from the culty films I grew up with to Anne Rice to dark fantasy horror anime to vampires who sparkle in sunlight to foreign vampires to black and white film vampires and musician vampires. I'll probably get booed off here for admitting it, but recently I forgot I'd ever seen Bram Stoker's Dracula. My husband had to gently remind me, "Yes, you have. Remember? Our dog tilted his head to one side and then the other, back and forth, so confused by the howling-in-the-garden scene." It's blasphemy to forget a classic, but there's so much vampire lore out there it's hard to keep up. And more keeps popping up. A recent resurgence includes AMC's retelling of Anne Rice's Interview With the Vampire and Showtime's new series Let the Right One In based on the 2004 Swedish novel of the same name.
I'd like to offer you the challenge I've made for myself. Get specific on what you like and why. Watch something old, something new, something good, maybe even something especially bad. Rewatch your favorites. Think about what makes them work. Think about vampires as metaphors– for mortality, ageism, addiction, eating disorders, bullying, feminism, fear, or any other weighty thing vampires might shoulder. Or take them at face value (fang value?). However you go about it, I suggest you really sink your teeth in.
Everyone wants to make a vampire film, but not everyone can do it well. Ever wonder how the band Vampire Weekend got their name? Turns out front man Ezra Koenig watched The Lost Boys and tried to make a short film called "Vampire Weekend" but gave up after two days of shooting. I'd like to dedicate this week to all the vampire films and to anyone who has ever made a vampire movie. May we find something worthwhile in every one we watch.