by Public Service Associate Hannah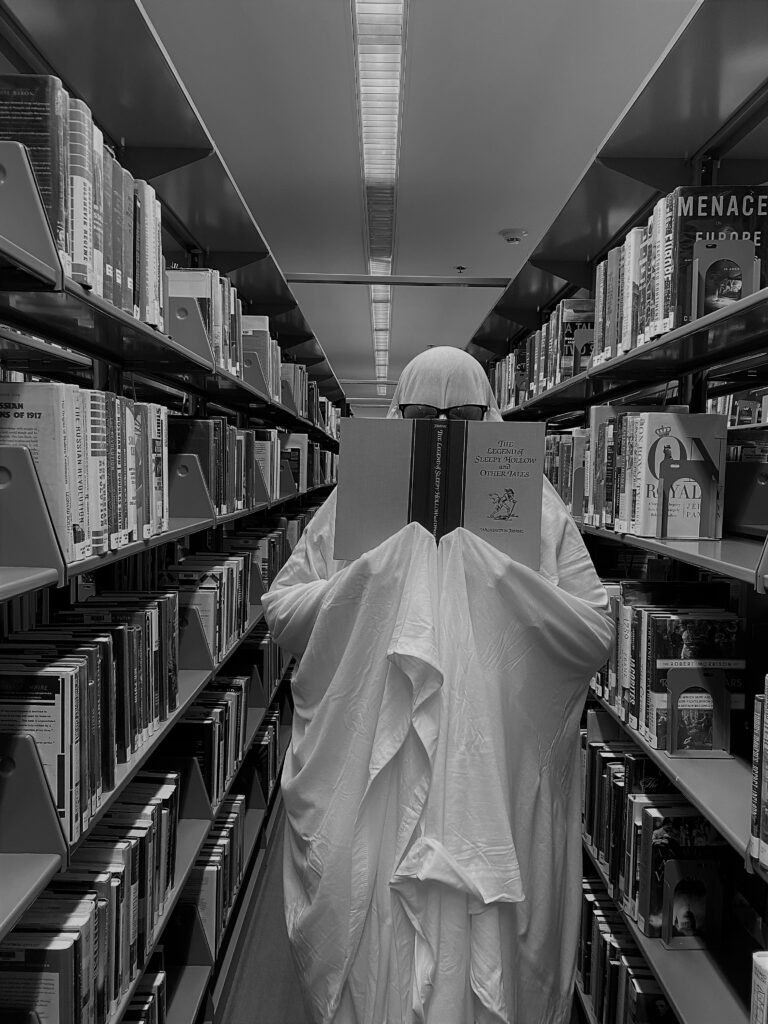 It's said that Halloween is a time when the veil between our earthly plane and the spiritual world is thin. And a thin veil means it is easier for spirits to cross and walk among the living. Whether you believe in phantasms or not, telling ghost stories is a timeless, cross-cultural tradition. Even Pliny the Younger (c. 61 – 113 CE) wrote about the specter of an old man, complete with a long beard and rattling chains, haunting his home in Athens. So without further ado, allow me to share some of the latest ghost stories haunting the library shelves!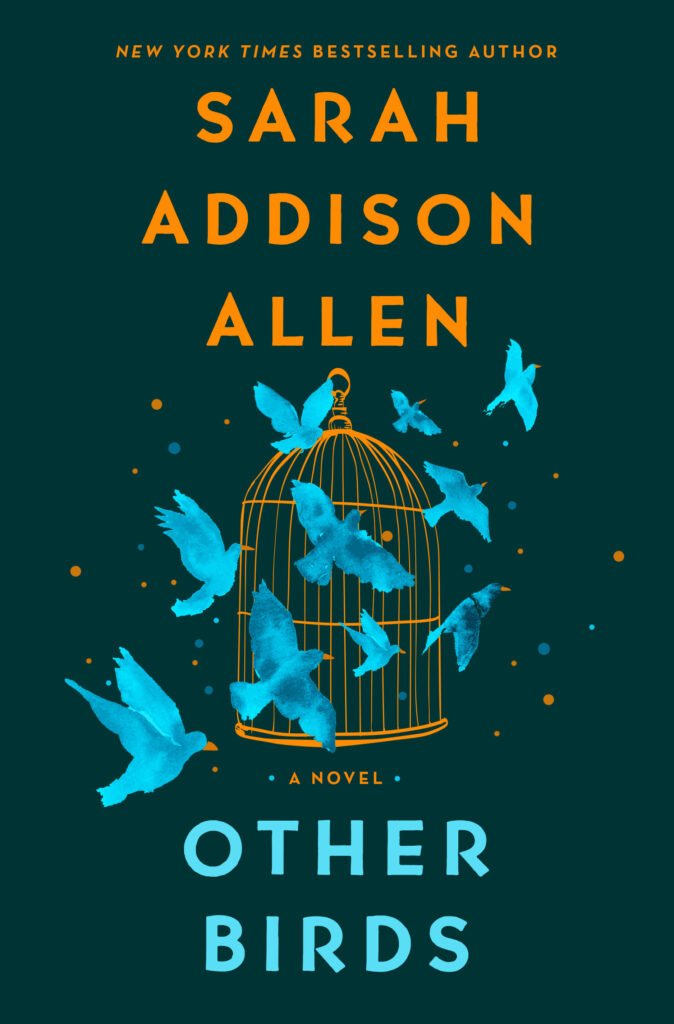 When Zoey comes to claim her deceased mother's apartment at the Dellawisp—a stunning old cobblestone building named after the tiny turquoise birds who inhabit the island— she meets her quirky and secretive neighbors, including a young woman with a past, two estranged middle-aged sisters, a lonely chef, and three ghosts.
Slow-burn mystery • Magical realism • Friendship and romance
Rita Todacheene is a forensic photographer whose ability to see the ghosts of crime victims helps solve their cases. But this gift also means nagging ghosts who sabotage her personal life and isolate her from her Navajo reservation community. And now it has placed her in the crosshairs of one of Albuquerque's most dangerous cartels.
Thriller • Gritty • Menacing
Flora dies on All Souls' Day, but she simply won't leave the small independent bookstore. Tookie, who has landed a job selling books after years of incarceration that she survived by reading with murderous attention, must solve the mystery of this haunting while at the same time trying to understand all that occurs in Minneapolis during a year of grief, astonishment, isolation, and furious reckoning.
Darkly humorous • Book club best bet • Own voices
Lost Places: Images of Bygone America by Heribert Niehues | book
The automobile made possible almost limitless development in America, but there was a dark side: ghost towns and deserted regions emerged due to economic crises, cultural shifts, and catastrophic weather.
Pictorial nonfiction • Melancholy • Thought-provoking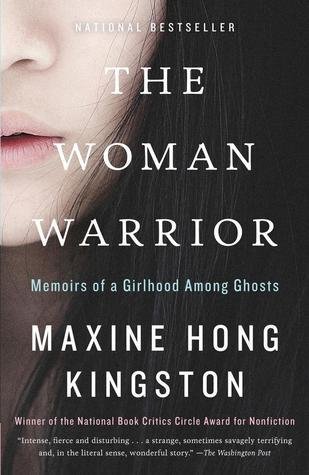 Yes, I got a bit metaphorical with the ghostliness with this choice, but that is in keeping with the genre. The ghost that crawls up the bed and sits like a weight upon Brave Orchid in Maxine Hong Kingston's seminal work The Woman Warrior: Memoirs of a Girlhood Among Ghosts (1976) represents more than her fears, it gives substance to what cannot be readily explained through acculturation.
When Erin learns that Silas discovered a drug that allowed him to see the dead, she doesn't believe it's real but agrees to a pill-popping "séance" to ease her guilt and pain. When she steps back into the real world, she starts to see ghosts everywhere. Are the effects pharmacological or something more sinister? And will Erin be able to shut Pandora's box of horrors she has opened?
Disturbing • Compelling • Contemporary
Welcome to Blight Harbor, the seventh most haunted town in America. Evelyn lives here with her aunt Desdemona, a local paranormal expert. When Des disappears, Evie goes searching for her and meets the Clackity, a shadowy creature with a Cheshire grin. If she wants to get her aunt back, Evie must embark on a journey into a strange otherworld filled with hungry witches, penny-eyed ghosts, and a memory thief.
Middle grade read • Delightfully eerie • Facing your fears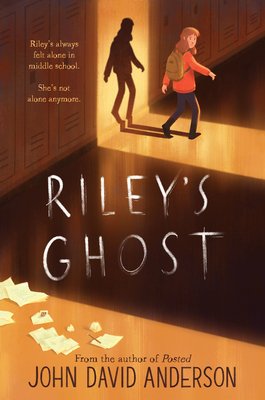 Riley Flynn is alone. At least, that is how she has felt since sixth grade when her best friend, Emily, ditched her for the cool girls. Girls who decided to lock Riley in the science closet after school. When she is finally able to escape, however, Riley suspects she is not alone after all — a haunting force lurks in every shadow, around every corner.
Realistic fiction • Bullying and friendship • Good for discussion
There's a Ghost in This House by Oliver Jeffers | book
Step inside and help search for ghosts under the stairs, behind the sofa, and in the attic!
Picture book • Interactive • Charming
The Canterville Ghost | DVD
Sir Simon de Canterville is the premier ghost in the British Isles, and exquisitely proud of his dastardly reputation. So when the Otis family from America moves into his abandoned estate, Sir Simon prepares to give them the fright of their life. There's just one problem: the Otis family isn't scared of ghosts.
Crumbling country mansion Button House is home to restless spirits who've died there over the centuries. Each a product of their time, they're thrown together for eternity, resigned to squabble over mundane daily gripes. But their lives or rather afterlives are thrown into turmoil when young urban couple Alison and Mike unexpectedly inherit the peaceful derelict house and plan to turn it into a bustling hotel.
Molly of Denali | Streaming on Kanopy Kids, now free with your BPL library card
Molly and Tooey think they've found a ghost, now they just need a picture to prove it. That should be easy, right?
And let us not forget we commonly use the phrase ghosting to mean someone cutting off communication with you and "vanishing" into thin air. As if socializing does not bring enough anxiety! In the rom-com novel In It to Win It by Sharon C. Cooper, real estate developer Drake Faulkner faces having to work with nonprofit matriarch Morgan Redford, who just so happens to have ghosted him years ago. Consider this recommendation to be a palate cleanser after all these spooky suggestions.
*Bonus* Ghost-like, I crept around the library and asked members of the BPL team to share their favorite ghost stories.
Patron Services Associate Juliana – Haunted by Chuck Palahniuk | book | eBook
"I couldn't sleep after reading this and discovered the copy I have has a glow-in-the-dark cover."
Patron Services Manager Jen – Turn of the Screw by James Henry | book | audiobook
"It's so weird!"
Collection Development Manager Heidi – The Legend of Sleepy Hollow by Washington Irving | book | audiobook | eBook
"It's a classic with many great adaptations. But the original story is quite scary!"
Associate Librarian Debbie – The Haunting of Hill House by Shirley Jackson | book | eBook
"A good chill."
Technical Services Associate Kim – The Shining by Stephen King | book
Public Services Associate Owen – Mexican Gothic by Silvia Moreno-Garcia | book | eBook
"Not technically a ghost story but it shares many similarities. Eerily spooky and seriously weird."