by Local History Librarian David
Bexley's "Uncle Sam," Charles Carl "C. C." Crabbe (1878-1969) held the first of his annual Flag Day Celebrations, "by accident." It was Flag Day, June 14, 1953, when Crabbe, chatting with six neighborhood kids, realized they were unaware of the holiday. He gave each a miniature American Flag and taught them about Flag Day, established by the Continental Congress on June 14, 1777, to celebrate the birthday of the American Flag.
The following year Crabbe distributed 25 flags, then over 150 flags in 1955, and within five years upwards of 300 children ages 3-10 were participating in the annual festivities. Boy and Girl Scout Troops participated as color guards, a guest speaker spoke to the crowd, and following The Pledge of Allegiance and singing of the national anthem, the children marched up and down Bullitt Park Place waving their new flags after which they received an ice cream treat.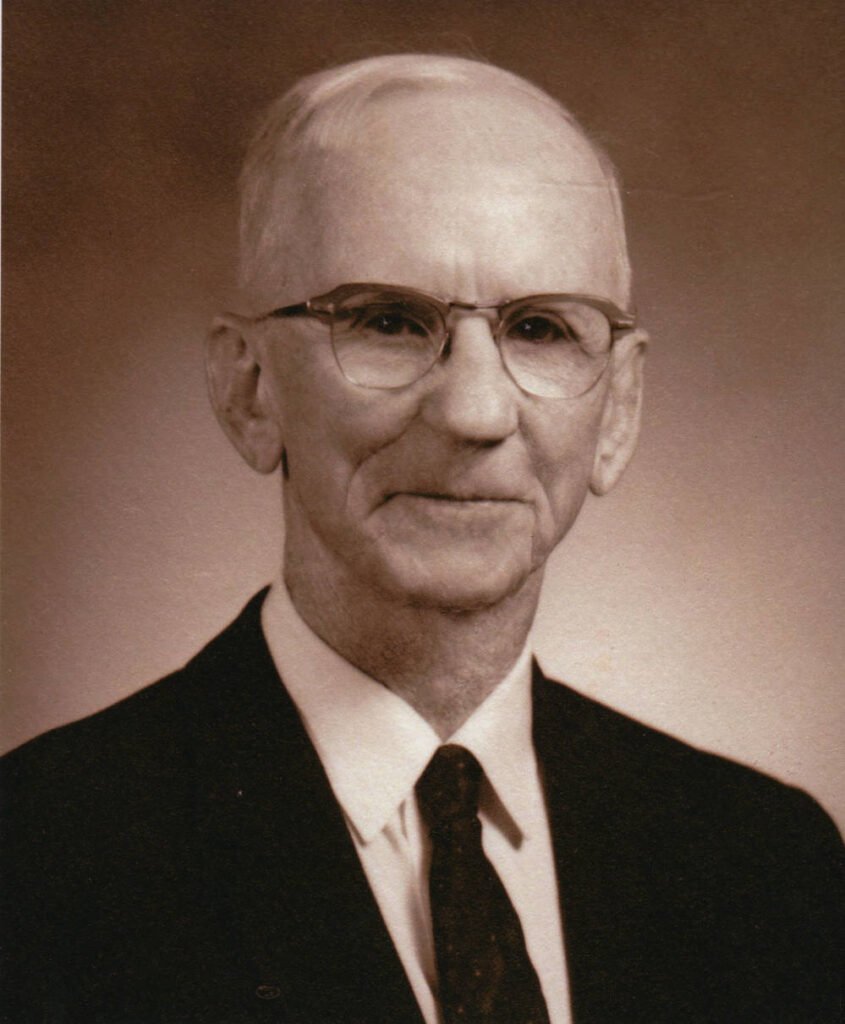 Crabbe, born on a Madison County, Ohio farm, received a Bachelor of Laws degree from Ohio Northern University Law School in 1904. He was elected in 1918, from Madison County, to the Ohio House of Representatives, and served two terms, before being elected as Ohio's Attorney General, 1923-1927. Upon his election as Attorney General, Crabbe moved his family to 89 Bullitt Park Place in Bexley, Ohio, and after his service to the state built a career as an attorney.
He authored Ohio's Crabbe Act in 1919, which enforced the prohibition of alcohol in the state. The Crabbe Act was repealed in a referendum only to have Ohio ratify the eighteenth amendment, which enacted national prohibition. A second Crabbe Act was passed in 1920 for the enforcement of prohibition in Ohio. However, its financial incentives for law enforcement officials violated the United States Constitution's due process clause, and the United States Supreme Court struck it down in the 1927 case of Tumey v. Ohio.
The first July 4th parade was held in 1958, making Crabbe's Flag Day celebration the first of Bexley's patriotic parades. Over time the Fourth of July became Bexley's signature holiday, and in 1963 Crabbe was selected as the honorary parade chairman for the city's Independence Day Parade.
By the time Crabbe died in June of 1969, six hundred children were participating in his annual celebration, and the Bexley Celebrations Association continued his Flag Day tradition until 1978. Experiencing a decline in participation, the Association and Crabbe's son, J. Roth Crabbe, a member and president of Bexley City Council, created an essay contest for Bexley 7th and 8th graders on the topic, "What the American Flag Means To Me."
Explore historic photos and documents from Bexley's Flag Day and Fourth of July celebrations in The Bexley Collection's newest digital archive.