By Associate Librarian Debbie
I enjoyed so many wonderful books in 2022!  Here were some of my favorites in no particular order..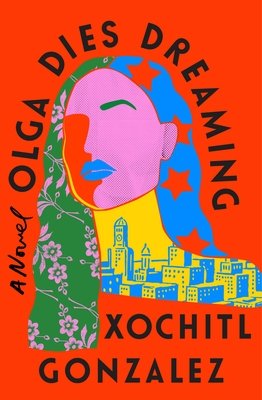 |print / eBook / eAudiobook
Olga dies dreaming by Xochitl Gonzalez -Nuyorcian (Puerto Rican & New Yorker) Brooklynites Olga and her brother Prieto are doing well. Prieto is a popular US. congressman and Olga is a very successful wedding planner for the Manhattan elite. But behind the scenes Prieto has moved in with Olga after his divorce and Olga wonders if she will ever find her own love story. Also both Olga and Prieto can never please their absent, activist mother who abandoned them when they were children. As the hurricane season starts their mother blows back into their lives. A family story about a sister and brother wrestling with identity and family secrets with rich portrayals of Nuyorcian culture and a look into New York and Puerto Rican politics.
This is our BPL Book Club Book for January – join us on Monday, January 9th @ 7pm!
Flung Out of Space: Inspired by the Indecent Adventures of Patricia Highsmith by Grace Ellis & Hannah Templer – I love graphic novels and I thought Flung Out of Space was excellent! It's a biographical graphic novel about the controversial author Patricia Highsmith. The book is centered around the time in Highsmith's life when she wrote the Lesbian classic The Price of Salt. As portrayed in the novel, Pat is an endearing but maddening person — a strong personality who makes her way as a writer in an industry dominated by men, very witty with a dry sense of humor but also a self-hating lesbian who is antisemitic and self-sabotaging. I felt that the novel really worked as a graphic novel not only because the art is a perfect complement to the story but Patricia Highsmith worked in comics before she made it as a writer.
The Fervor by Alma Katsu – Alma Katsu is one of the greats of historical horror. She has written about the Donner party and the Titanic and now she has written a book about the American Japanese Internment. Set in 1944 with multiple storylines and characters that all have one thing in common — eerie encounters with tiny, translucent spiders, an apparition in a kimono, and the remnants of what appear to be paper parachutes. A creepy, compelling historical novel that combines the very real horrors of Japanese internment with something even darker..
If you enjoy social horror like The Stepford Wives or Get Out you should try The Fervor by Alma Katsu!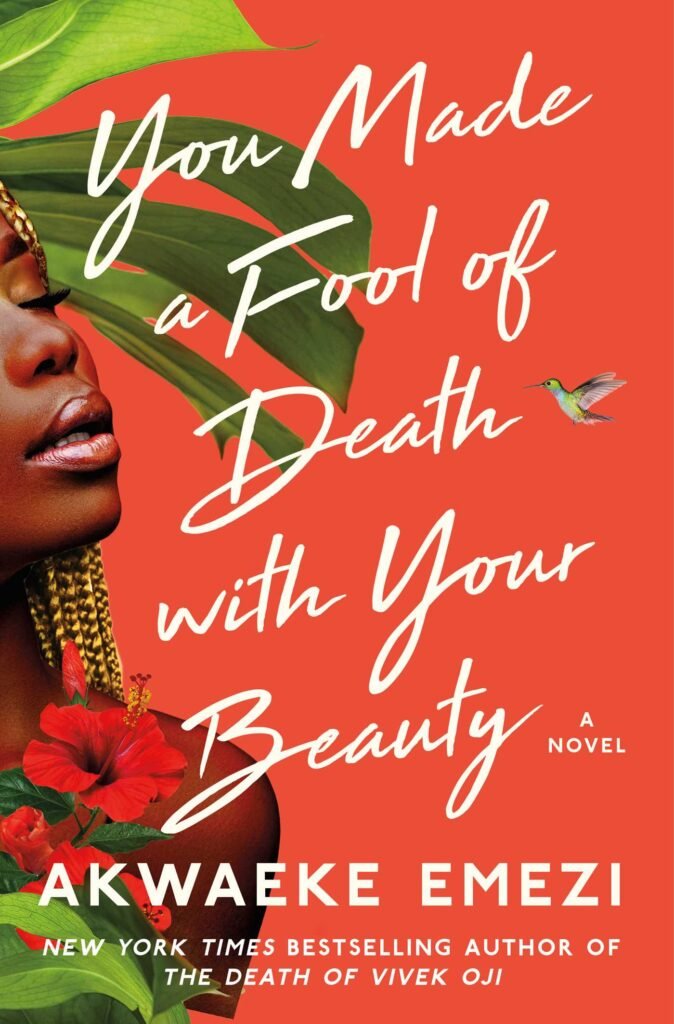 | pint / eBook / eAudiobook
If you want some spice to go with the sugar of the Holiday season, the romance You Made a Fool of Death with Your Beauty by Akwaeke Emezi might be the book for you!
Five years ago Feyi Adekola lost the love of her life in a traffic accident. She starts dating the perfect guy, but discovers she has feelings for someone else who is off limits and must decide just how far she is willing to go for a second chance at love. A look at complex people and the messiness of love and finding joy when recovering from grief.
|print / eBook / eAudiobook
This Time Tomorrow by Emma Straub – Alice Stern wouldn't say she's unhappy. She lives in a studio apartment in Brooklyn; has a good job, still hangs out with Sam, her childhood best friend; and has a great relationship with her father, Leonard, the famous author of a time-travel novel, Time Brothers. But now Leonard is in a coma, and she visits him in the hospital every day. After a drunken 40th birthday evening with Sam, Alice returns to her childhood house on Pomander Walk. When she wakes up the next morning, she hears Leonard in the kitchen and finds herself heading off to SAT tutoring and preparing for her 16th birthday party that night. As she moves through her day, she tries to figure out how to get back to her life as a 40-year-old and whether there's anything she can do in the past to improve her future—and save her father's life.
A heartwarming, delightful tale of time travel and second chances – if you could change the past, would you?
I hope you all had a wonderful year of reading!