by Youth Services Librarian Amanda
In the youth services spot, we highlighted some of the best new books across a range of ages from this past year.
Early Childhood
The Hair Book by LaTonya Yvette, illustrated by Amanda Jane Jones |print
This beautiful new board book combines adorable art with the presentation of a diverse array of hairstyles and the people who wear them. The bright, contrasting colors are great for babies and their still-developing eyes and the friendly-looking art style is sure to please any little one.
My Parents Won't Stop Talking by Emma Hunsinger, illustrated by Tillie Wonder |print
This adorable book covers a topic that every little one has experienced at some point: patiently waiting for their adults to finish a conversation. This book is a humorous take on patience and perspective, and has the cutest illustrations, to boot!
Mermaid Kenzie: Protector of the Deeps by Charlotte Watson Sherman, illustrated by Geneva Bowers |print / Libby
Mermaid Kenzie is a beautiful meshing of diverse character design and writing forms, beautiful artwork, and an important message. The book, written in African American Vernacular English (AAVE), discusses pollution and its effects on the ocean, as well as what we can do to help, all in the company of the very endearing Kenzie. If you have a mermaid-loving member of the family, this is a great little primer on how we can help our world.
Sports Heroes: Inspiring Tales of Athletes Who Stood Up and Out by Mia Cassany and Iker Ayestaran
This book details inspiring stories of athletes overcoming social barriers to come out on top in their sport. This is the perfect book for young athletes and covers a diverse range of professional athletes. Ayestaran's colorful, quirky illustrations are a great addition and help break up the text so that it's more readable for children of all sorts of different reading levels.
School-Aged
A Taste of Magic by J. Elle |print / Libby
This is the perfect book for fans of the 'magical school' genre. Kyana, a young witch attending Park Row Magic Academy, has to navigate the non-magical world outside of the academy. When the school loses funding, she's told that her options are to attend another academy that is too expensive and across town or to lose her magic forever! Can a combination of her sharp mind and great baking skills save the school?
A Duet for Home by Karina Yan Glaser |print / Libby
A wonderful entry in the realistic fiction genre, this book follows a pair of biracial sixth-graders who live in a homeless shelter and the bonds they build together. When their place at the shelter is under threat, the pair team up to keep their place, fighting against all odds. This book is well-written with realistic, diverse characters and an impactful story.
Shinji Takahashi and the Mark of the Coatl by Julie Kagawa |print / Libby
Written by a popular YA author, this book takes all of the wonderful writing and world-building of Kagawa's other works and puts it in a middle-grade novel! Based on the Disney fandom and the Society of Explorers and Adventurers, this novel follows Shinji as he turns to the group for aid, tries to find out more about the magical guardian that has taken over his body and stop the people trying to take the guardian for themselves.
Teen/YA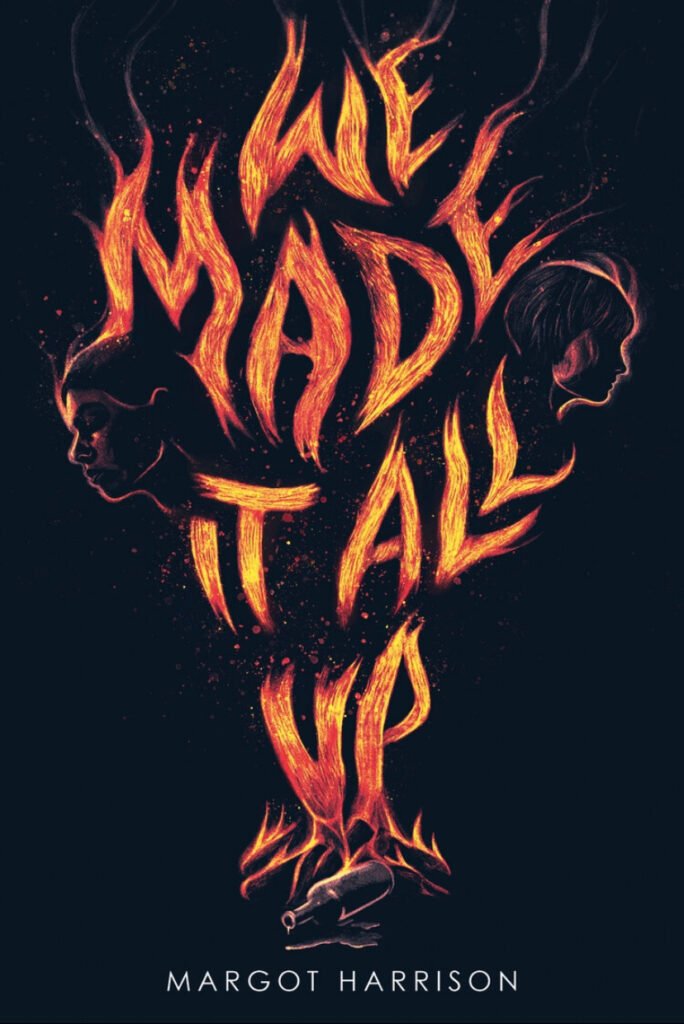 We Made It All Up by Margot Harrison |print
A new entry in the wildly popular YA thriller genre. This book explores the social dynamics of community acceptance, friendship and the dating world all around a hard-to-put-down murder mystery plot. Celeste, a new student, builds a friendship with the town pariah, Vivvy over their mutual love of fanfiction. When they try to play out some of the fiction in real life, Celeste ends up kissing the most popular boy in school… and he ends up dead immediately after. Can these two figure out what happened?
Once Upon A K-Prom by Kat Cho |print / Libby
K-pop is huge these days, and whether they're a fan of BTS or a BLACKPINK enthusiast, there's no better book to enthrall your local teen K-pop stan than Once Upon a K-Prom. Elena is a teen struggling with finding her path in life, but things start to come together when her former-best-friend-turned-K-pop-star asks her to prom. Will Elena take this chance on a new, glitzy path?
Loveless by Alice Oseman |print / Libby
Alice Oseman is a hugely popular YA writer, and this latest entry of hers is right on par with her other phenomenal works. A teen novel all about romance… that is also not about romance. As Georgia begins her college career, she realizes something about herself: she has never had a crush on anyone, ever. Follow along with her as she navigates what this means for her life right alongside dealing with all the new experiences at the university. 
Iron Widow by Xiran Jay Zhao |print / Libby
Technically, this was published at the end of 2021, but with this book receiving both a sequel and a movie adaptation soon, we couldn't leave it off the list! The country of Hauxia has been under attack by alien creatures called hunduns for hundreds of years and the people have managed to take a stand against them with giant robots (called Chrysalises) crafted from their husks. When Zetian's sister dies under mysterious circumstances while in the piloting program, she joins herself to enact revenge on the pilot who did it. The following story has intrigue, action, giant robot fights, and a romance subplot like no other.